A quick Google search makes it easy to dismiss Savannah James as just another basketball wife, a beautiful woman in designer clothes who poses in front of one step-and-repeat after another as she arrives at marquee events with her NBA superstar husband, LeBron James, and documents their fabulous life together on Instagram.
Perhaps the greatest irony of the 31-year-old Akron native's life is that basking in the spotlight is really not her thing. Interviews, along with the accompanying photo shoots, are rare. And the pictures she posts on Instagram are, more often than not, shots of routine domestic moments: sons LeBron Jr. "Bronny," 13, and Bryce, 10, before they head out the door for their first day of school; a couch cuddle with 3-year-old daughter Zhuri; birthday parties and glasses of wine poured for evenings at home.
"When you want me to be on a TV show or walk the red carpet or something, I definitely get a little bit clammy," Savannah divulges during a recent telephone conversation, her genuine warmth radiating through the handset. "That's a bit out of my comfort zone."
Yet Savannah is willing to venture out of that zone for a cause. In the 3 1/2 years since LeBron announced his return to the Cleveland Cavaliers, she has become an increasingly active philanthropist and fundraising draw, one focused on encouraging and empowering girls and young women. She sold out the Akron Community Foundation's For Women, Forever endowment dinner in March as its keynote speaker and made opening remarks as honorary chair of YWCA Greater Cleveland's Circle fundraiser in October. Her latest personal endeavor: launching Women of Our Future, a program that provides one-on-one counseling and support from screened volunteer mentors for ninth- and 10th-grade girls at Buchtel High School.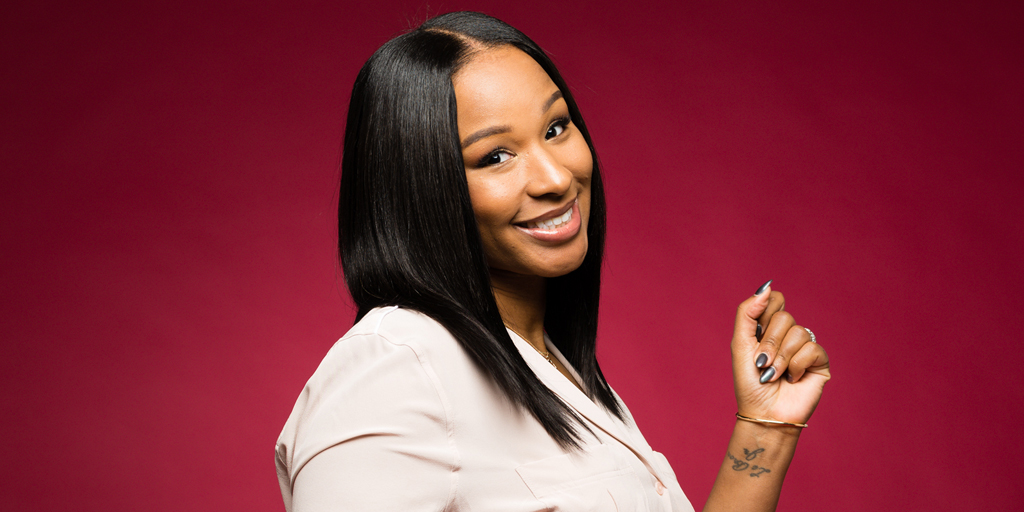 "I'm still a very private person," she explains. "But these things reflect the passion that I have as far as giving back, the philanthropic part of me. So with those things, I don't mind stepping out."
Charity began at home for the youngest of five children born to JK Brinson, who retired from Akron Paint & Varnish Engineered Coatings, and his wife Jennifer, a nurse. The Brinsons occasionally took in youngsters in unfortunate circumstances, some of whom were their older kids' friends. "If they had something going on at home, or they just needed a safe haven, my mom and dad always opened up their doors," Savannah recalls. Her position as LeBron's significant other, then wife, provided the resources, visibility and drive to make a difference on a larger scale.
"He's super, super passionate about his philanthropic endeavors. He's super, super passionate about his athletic abilities, doing everything he needs to do to stay in tip-top shape to make sure that he can help his team do what they need to do on the court," she says. "I just try to mirror that drive in everything that I do."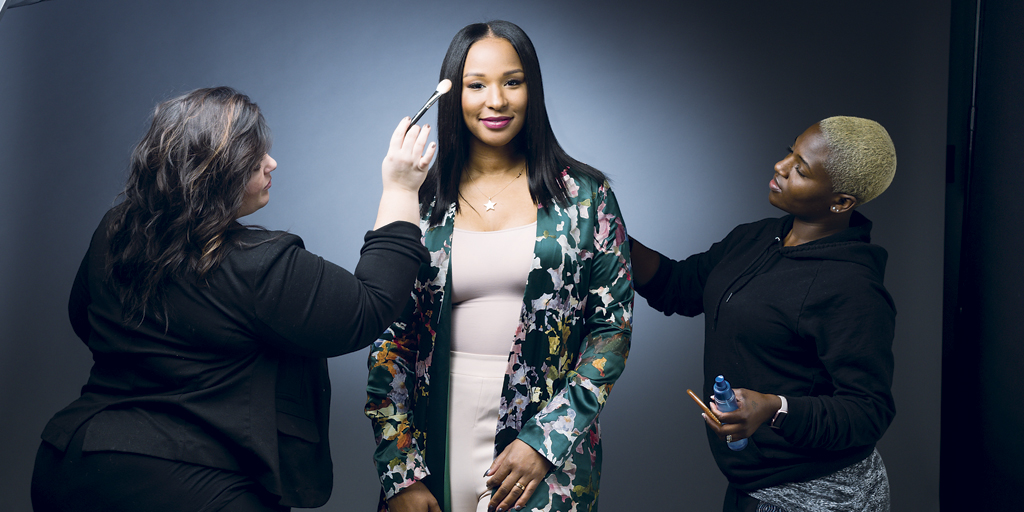 The couple met while she was a 16-year-old sophomore at Buchtel and he was a 17-year-old junior at rival St. Vincent-St. Mary. A mutual friend who'd transferred from SVSM to Buchtel told her that LeBron had asked for her phone number.
"I'm like, 'Um, nope. I'll take his number,' " remembers Savannah, who didn't know much about the basketball phenom at the time. "One day I'm sitting around — I was probably bored or something — and I'm like, 'Oh, I forgot! I have this number for this guy that I can call. He seemed interested, so let's see.' "
LeBron invited her to one of his basketball games, then to a local Applebee's with a group of friends afterward. A one-on-one date at an Outback Steakhouse quickly followed. She's been with him ever since.
"He is truly a king to his queen, if you will," she says of the attraction. "He treats me with so much respect — I mean, it's hard to not love him, with the way that he is with me and the kids and his mom and just everyone who's around him. He's a really, really humble guy for everything that he has and everything that he's done."
Savannah shares that humility. She began her foray into philanthropy in 2004 as a volunteer at the then-fledgling LeBron James Family Foundation, handling tasks such as checking in participating students and their families at the organization's annual bike-a-thon.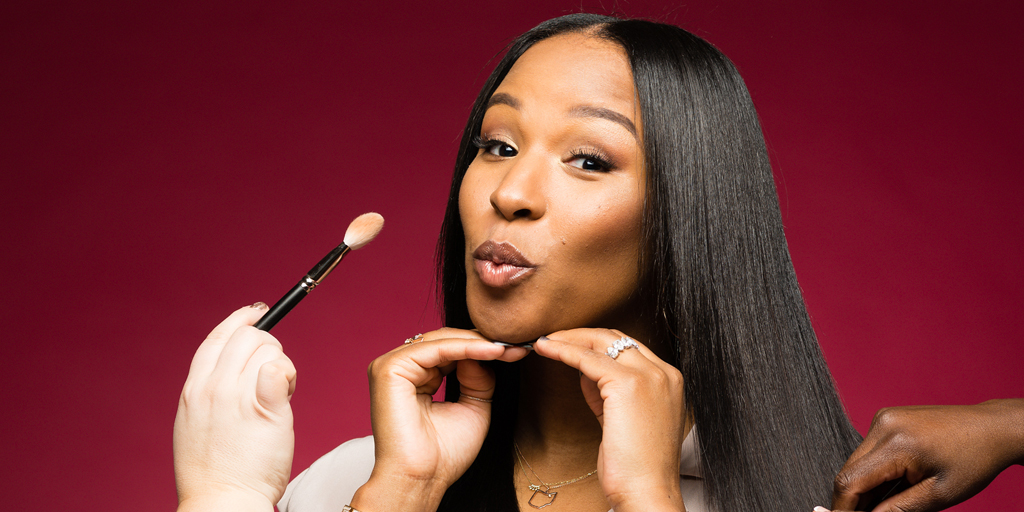 In 2013 she hosted her first I PROMise Makeover, a yearly event in which economically challenged girls recommended by Akron's public high school guidance counselors choose free senior-prom dresses from hundreds of new gowns, accessorize them at a jewelry table, and pick up gift cards to purchase shoes.
The event was inspired by the memory of friends who didn't go to prom because their families couldn't afford to dress them for it. Similarly, the idea for Women of Our Future came from her own teenage lack of self-esteem and the struggles many women face. While she had a strong support system in her mother, she searched for other mentors.
"I could have used someone in my life to just kind of guide me and help me through certain situations," she reflects.
Savannah not only helps plan I PROMise shopping sprees, but meets with guidance counselors and other school liaisons so she can learn about each girl's challenges. For the April 2017 affair at the Fairlawn Hilton ballroom, she offered personalized encouragement as she helped the 38 girls pick out their dresses.
"I think what's important to her is to elevate their self-esteem and their confidence in themselves," says Michele Campbell, executive director of the LeBron James Family Foundation. "To do that, she has to learn what they're going through so she can connect with them on a real level. And that's what she takes the time to do."
Savannah also attends biweekly meetings with the 50 current Women of Our Future participants and their mentors. "In the times that we're in right now, I think that love and showing a bit of empathy for people in just a positive light can go a long way," Savannah says.
The most important young people in Savannah's life, of course, are her own children. Her parenting style is "realist" rather than strict.
She strives to provide an accurate view of the world, one in which "people aren't always going to be on your side or going to support you," and stresses the importance of responsibility, honesty, trustworthiness and academic excellence. "They're not rewarded for mediocrity," she says. "I believe that my kids can do anything they put their minds to." While they enjoy opportunities their parents never had — trying out snowboarding, for instance — every wish is not granted. Savannah gives her no-cell-phone-until-you're-13 rule as an example.
"We are just normal people from Northeast Ohio," she insists. "You can look at it as a very good thing, because maybe we don't understand what we could be. But to me, that's much more stressful — it takes much more energy rather than just being yourself. And I feel like that's definitely rubbed off on our kids."